Gifts From The Mag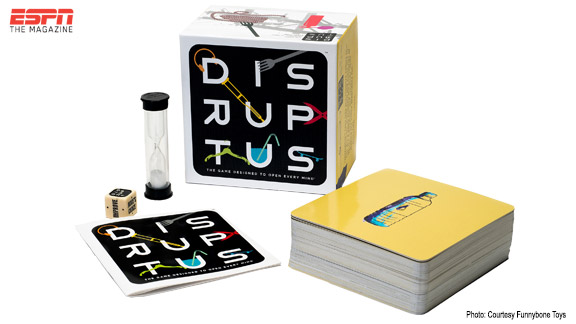 Funnybone Toys Mind-twisting Card Games
The brain is a muscle, and just like the other rapidly deteriorating parts of the body, it needs exercise. This series of colorful and creative card games will spur out-of-the-box thinking.
$15 to $25
www.funnybonetoys.com
For more holiday gift ideas, check out the December 9, 2013 issue of ESPN The Magazine.