Gifts From The Mag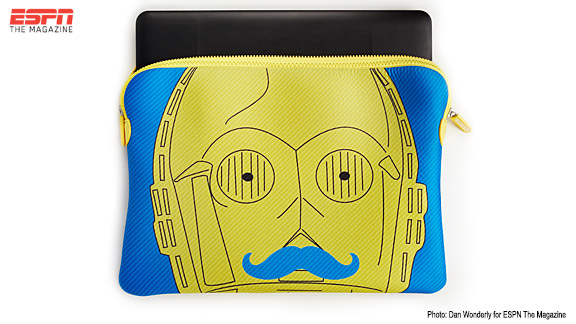 Razer Blade Gaming Laptop and Droid Stache Laptop Sleeve
Sleek and sturdy, this 14" go-anywhere gaming system features a back lit keyboard, ultra-sensitive programmable track pad -- and at just more than a half-inch thick, at least one thing in his life will be skinny.
$2,000
www.razerzone.com
Show off their retro-hip techie side with this Star Wars-inspired laptop sleeve made from recycled materials.
$70
www.caseable.com
For more holiday gift ideas, check out the December 9, 2013 issue of ESPN The Magazine.