Gifts From The Mag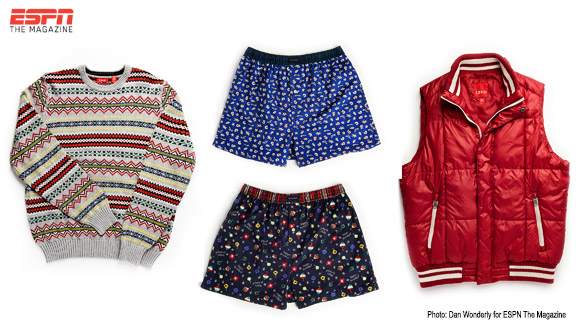 Keep Him Cozy
Izod Ski Club Fair Aisle Sweater and Puffer Vest
Whether hes schussing down the slopes or schmoozing in the ski lodge, your man will look right Nordic in these cozy togs from Izod.
Sweater - $72, Vest - $98
www.macys.com
---
Tommy Hilfiger Boxers
Fancy gifts and high tech toys may get all the holiday hype, but it just wouldn't be Christmas without some new skivvies. Thanks Mom!
$18
www.macys.com
For more holiday gift ideas, check out the December 9, 2013 issue of ESPN The Magazine.