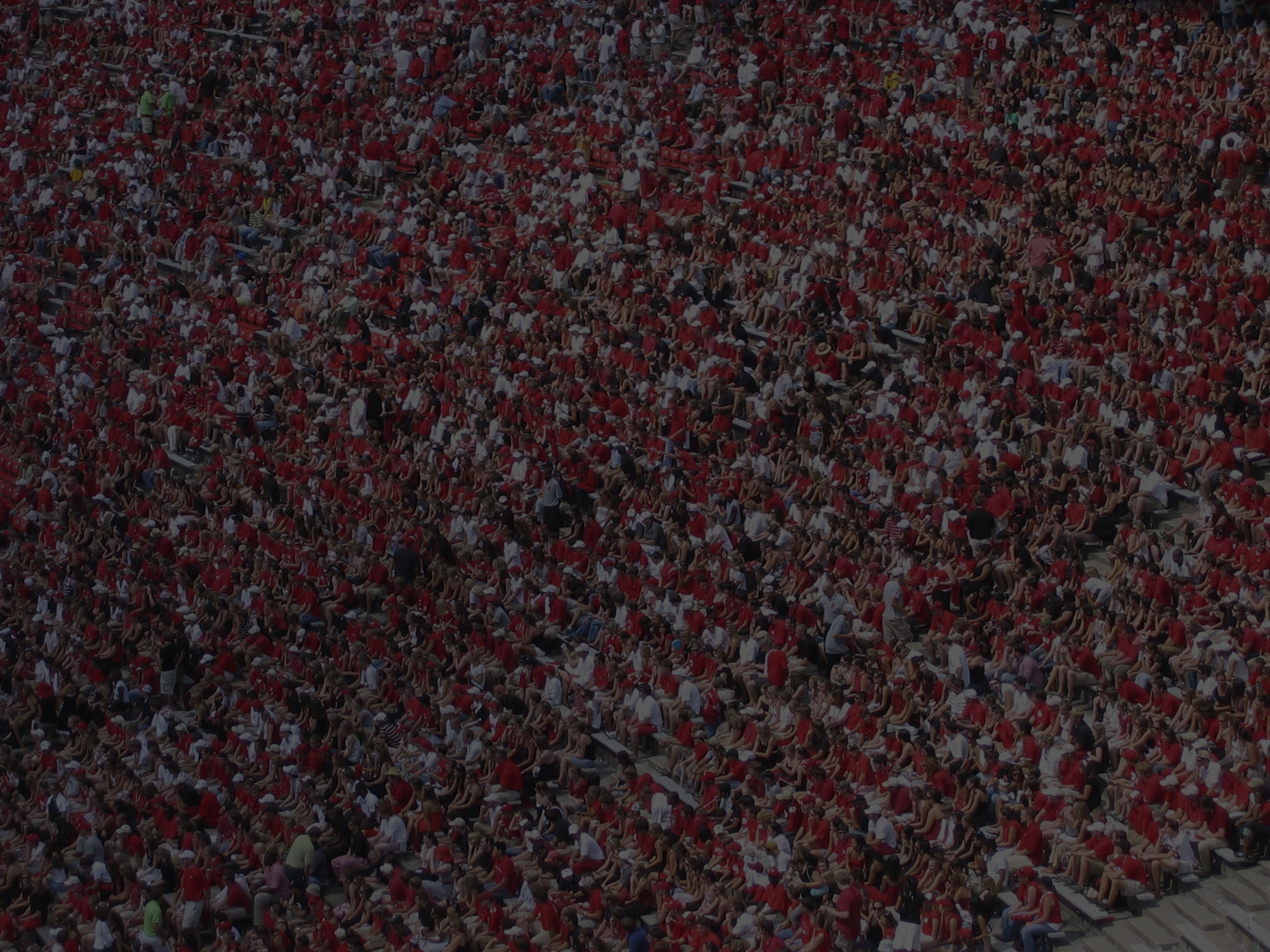 Not all available opportunities are listed.
Please contact your account executive for more information.
ESPN Self-Service
Got a smaller ad budget but need BIG results? Advertise Your Way on ESPN.com.
-

Target at Local Level

-

Track Your Results

-

Easy to UseLearn More >
The Video Showcase is a special sponsorship experience for movie studios, video games, or other entertainment advertisers that would benefit from using large-format video to create an eye-catching ad experience. This is an ESPN custom execution that must be created in-house by ESPN. The unit functions similar to the Pushdown unit, but puts video first and expands to much larger sizes.

Also included as part of the Video Showcase is a Wallpaper unit on XL and L profiles that appears behind the main creative. Click here to view the Wallpaper specifications.
Ad Serving

In-house by ESPN only.

Restrictions

Ad profiles cannot be sold on an individual basis. Creative must be submitted for each profile outlined below.
The Video Showcase must be built and trafficked in-house by ESPN.

Additional Information

This execution utilizes ESPN's Universal Ad Package (UAP).

Demo

View Ad Example Page
(Adjust your browser's width to see different screen profiles. Note: capping is disabled for demonstration purposes.)

Please allow five business days for testing and approval.

For more information, please see our Technical Guidelines.
Specifications
Showcase XL
Pixel Dimensions

1280x100 (collapsed)
1280x544 (expanded)

File Weight

600KB or less (total for all ad states)
See video file weight restrictions below.

Accepted File Types

.jpg, non-animated .gif, .png, HTML5

HTML5 Requirements

The file weight restriction above applies to all HTML5 files and assets including images, HTML/JavaScript/CSS files, custom fonts, or any other assets.
HTML5 creative requires a minimum lead time of five business days for testing and approval.
See our HTML5 Guidelines page for more details.
mp4, .ogg, and .webm video formats are required for all submitted videos.

Animation

Ad must revert to the collapsed state after 8 seconds of the auto-expand.
Auto-expand must be capped at one time per user, per day.
Expansion direction is downward and must push the page content, not overlay.
User-initiated expansion must occur on click and may remain open without auto-collapse.
Maximum of 3 loops within a total of 20 seconds of animation for the collapsed state, no limits for user-initiated expand.

Video

Recommended video size for the auto expand is 640x360px. Alternate dimensions may be discussed during the design process, but may require additional production time. Videos submitted in alternate dimensions may have to be resized and/or cropped to fit.
Auto-play video must not exceed 1.1MB in size and the 8 second expand time. This video must be cut to 8-seconds.
User-initiated video must not exceed 20MB in size.
Up to two videos can be provided for the user-expand. Note: additional videos will require extra lead time.
Video files must include "Play", "Pause", and "Mute" functions at minimum. HTML5 executions must use native controls.
Audio must be user-initiated only on click.

Additional Information

All creative assets, including tracking URLs, must use "https" (secure protocol); only click URLs may use "http".
The Video Showcase XL will be visible to users with a screen resolution greater than or equal to 1280px wide.
Assets will have the close button added automatically. The top-right 35x35 pixel area of the creative should be clear of text, logos, and imagery that may be obstructed.
All assets for the Video Showcase must be created in-house by ESPN, except the InContent 300x250. Mockups, design documents, creative assets, or any other necessary files should be provided to your account manager for the asset build.
The Wallpaper is also included with the Video Showcase execution for this screen profile.
This ad unit is a part of ESPN's Universal Ad Package (UAP) as a Premium-level ad unit. All four Showcase creatives by screen profile must be trafficked. Profiles cannot be sold individually.
Showcase L
Pixel Dimensions

970x66 (collapsed)
970x418 (expanded)

File Weight

400KB or less (total for all ad states)
See video file weight restrictions below.

Accepted File Types

.jpg, non-animated .gif, .png, HTML5

HTML5 Requirements

The file weight restriction above applies to all HTML5 files and assets including images, HTML/JavaScript/CSS files, custom fonts, or any other assets.
HTML5 creative requires a minimum lead time of five business days for testing and approval.
See our HTML5 Guidelines page for more details.
mp4, .ogg, and .webm video formats are required for all submitted videos.

Animation

Ad must revert to the collapsed state after 8 seconds of the auto-expand.
Auto-expand must be capped at one time per user, per day.
Expansion direction is downward and must push the page content, not overlay.
User-initiated expansion must occur on click and may remain open without auto-collapse.
Maximum of 3 loops within a total of 20 seconds of animation for the collapsed state, no limits for user-initiated expand.

Video

Recommended video size for the auto expand is 533x300px. Alternate dimensions may be discussed during the design process, but may require additional production time. Videos submitted in alternate dimensions may have to be resized and/or cropped to fit.
Auto-play video must not exceed 1.1MB in size and the 8 second expand time. This video must be cut to 8-seconds.
User-initiated video must not exceed 20MB in size.
Up to two videos can be provided for the user-expand. Note: additional videos will require extra lead time.
Video files must include "Play", "Pause", and "Mute" functions at minimum. HTML5 executions must use native controls.
Audio must be user-initiated only on click.

Additional Information

All creative assets, including tracking URLs, must use "https" (secure protocol); only click URLs may use "http".
The Video Showcase L will be visible to users with a screen resolution between 1024px and 1279px wide.
Assets will have the close button added automatically. The top-right 35x35 pixel area of the creative should be clear of text, logos, and imagery that may be obstructed.
All assets for the Video Showcase must be created in-house by ESPN, except the InContent 300x250. Mockups, design documents, creative assets, or any other necessary files should be provided to your account manager for the asset build.
The Wallpaper is also included with the Video Showcase execution for this screen profile.
This ad unit is a part of ESPN's Universal Ad Package (UAP) as a Premium-level ad unit. All four Showcase creatives by screen profile must be trafficked. Profiles cannot be sold individually.
Showcase M
Pixel Dimensions

728x90 (collapsed, standard)
728x250 (expanded, standard)
1456x180 (collapsed, hi-res)
1456x500 (expanded, hi-res)

File Weight

300KB or less (total for all ad states)
See video file weight restrictions below.

Accepted File Types

.jpg, non-animated .gif, .png, HTML5

HTML5 Requirements

The file weight restriction above applies to all HTML5 files and assets including images, HTML/JavaScript/CSS files, custom fonts, or any other assets.
HTML5 creative requires a minimum lead time of five business days for testing and approval.
See our HTML5 Guidelines page for more details.
mp4, .ogg, and .webm video formats are required for all submitted videos.

Animation

Ad must revert to the collapsed state after 8 seconds of the auto-expand.
Auto-expand must be capped at one time per user, per day.
Expansion direction is downward and must push the page content, not overlay.
User-initiated expansion must occur on click and may remain open without auto-collapse.
Maximum of 3 loops within a total of 20 seconds of animation for the collapsed state, no limits for user-initiated expand.

Video

Recommended video size is 409x230px. Alternate dimensions may be discussed during the design process, but may require additional production time. Videos submitted in alternate dimensions may have to be resized and/or cropped to fit.
Video must be user-initiated only and must not exceed 10MB in size. One video may be submitted for the user-expanded state. Auto-play video is not accepted.
Video files must include "Play", "Pause", and "Mute" functions at minimum. HTML5 executions must use native controls.
Audio must be user-initiated only on click.
Videos on iOS devices will play in the native player.

Additional Information

All creative assets, including tracking URLs, must use "https" (secure protocol); only click URLs may use "http".
The Video Showcase M will be visible to users with a screen resolution between 768px and 1023px wide.
High-resolution images must be submitted for compatible devices.
Assets will have the close button added automatically. The top-right 35x35 pixel area of the creative should be clear of text, logos, and imagery that may be obstructed.
All assets for the Video Showcase must be created in-house by ESPN. Mockups, design documents, creative assets, or any other necessary files should be provided to your account manager for the asset build.
Due to limitations in screen size, the Video Showcase on Medium profiles does not include a Wallpaper.
This ad unit is a part of ESPN's Universal Ad Package (UAP) as a Premium-level ad unit. All four Showcase creatives by screen profile must be trafficked. Profiles cannot be sold individually.
Showcase S
Video Demo

Pixel Dimensions

320x50 (collapsed, standard)
320x320 (expanded, standard)
640x100 (collapsed, hi-res)
640x640 (expanded, hi-res)

File Weight

150KB or less (total for all ad states)
See video file weight restrictions below.

Accepted File Types

.jpg, non-animated .gif, .png, HTML5

HTML5 Requirements

The file weight restriction above applies to all HTML5 files and assets including images, HTML/JavaScript/CSS files, custom fonts, or any other assets.
HTML5 creative requires a minimum lead time of five business days for testing and approval.
See our HTML5 Guidelines page for more details.
mp4, .ogg, and .webm video formats are required for all submitted videos.

Animation

Ad must revert to the collapsed state after 8 seconds of the auto-expand.
Auto-expand must be capped at one time per user, per day.
Expansion direction is downward and must push the page content, not overlay.
User-initiated expansion must occur on click and may remain open without auto-collapse.
Maximum of 3 loops within a total of 20 seconds of animation for the collapsed state, no limits for user-initiated expand.

Video

Full-size video in the creative unit is a maximum of 260x146. Videos submitted in alternate dimensions may have to be cropped or scaled to fit.
Video must be user-initiated only and must not exceed 10MB in size. One video may be submitted for the user-expanded state. Auto-play video is not accepted.
Video files must include "Play", "Pause", and "Mute" functions at minimum. HTML5 executions must use native controls.
Audio must be user-initiated only on click.
Videos on iOS devices will play in the native player.

Additional Information

All creative assets, including tracking URLs, must use "https" (secure protocol); only click URLs may use "http".
The Video Showcase S will be visible to users with a screen resolution less than or equal to 767px.
High-resolution images must be submitted for compatible devices.
Assets will have the close button added automatically. The top-right 35x35 pixel area of the creative should be clear of text, logos, and imagery that may be obstructed.
All assets for the Video Showcase must be created in-house by ESPN. Mockups, design documents, creative assets, or any other necessary files should be provided to your account manager for the asset build.
Due to limitations in screen size, the Video Showcase on Small profiles does not include a Wallpaper.
This ad unit is a part of ESPN's Universal Ad Package (UAP) as a Premium-level ad unit. All four Showcase creatives by screen profile must be trafficked. Profiles cannot be sold individually.
© 2016 ESPN Internet Ventures