Top Search of the Month: Bill Simmons

Bill Simmons, aka the Sports Guy, is a staple in the top searches -- typically ranking in the top 10 each month. But April tends to be one of his biggest months because of his annual NBA MVP Ballot column, which consists of two parts that count down from the players he deems least valuable to those he deems most valuable. After Simmons' MVP column was published on April 15 and 16, searches for his name jumped by more than 125 percent. In 2007, Simmons experienced an even greater spike in searches (more than 200 percent) after the mid-April publication of his NBA MVP ballot column.
Quick Hits
Surprise Search of the Month: Marcus Dixon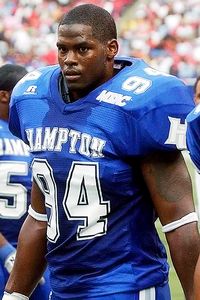 Both Greg Garber's story and Outside the Lines' segment on NFL draft prospect Marcus Dixon -- who spent 15 months in prison for aggravated child molestation and statutory rape charges -- aired fairly late in April (the 23rd and 27th, respectively), but both clearly had a strong effect on users and prompted a massive number of searches. Closely paralleling Genarlow Wilson's highly publicized imprisonment for statutory rape, Dixon's sentence also was reduced when an appeal overturned the Georgia law that would have kept him in jail for 10 years. With character issues being such a high priority in the 2008 NFL Draft, Garber's piece looked at the possibility of Dixon receiving a chance to play football in the NFL. Dixon's story struck a chord with users, garnering more than 450 conversation replies. He was easily the surprise search of the month; he received more than 4,700 searches in April after grabbing only 13 searches in March.
The Complete Top 25
Maalek Marshall is ESPN.com's Search Editor.
Note: The results listed are the summation of actual search results that were manually typed in by site users of ESPN.com in said month of 2008. All prelinked searches (including columnist archive links) were excluded from this summation.