Last year, the Tour de France ranked only as July's seventh most searched term. Not surprisingly, the search numbers for the Tour de France increased significantly this year, as Lance Armstrong returned to pro cycling's most popular race after a four-year absence. Additionally, reminiscent of Kobe and Shaq circa 2002, the chippy exchanges between Armstrong and his Astana teammate, Tour de France winner Alberto Contador, kept users searching for more info days after the race was over. All in all, the combined drama of Armstrong's return; his post-race pleasantries with Contador; and, of course, the race itself helped searches for 2009's Tour de France top all others in July.
Quick Hits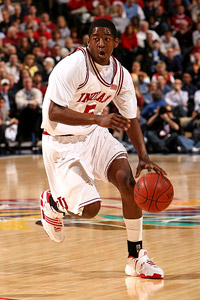 Though many concluded that Jordan Crawford's infamous dunk over LeBron James was ultimately underwhelming, there's no denying the role that supply and demand played in all the hype surrounding it. Nike unknowingly ensured there would be plenty of demand for the video of it after confiscating the tapes (which TMZ and target="_new">eBaum Nation took full advantage of … albeit at the expense of a few thousand dollars). However, it was Xavier's little-known redshirt sophomore guard who reaped all the benefits, as he became the most talked-about athlete this side of Brett Favre during July. After receiving only 19 searches in June, Crawford garnered more than 3,600 searches in July (an increase of more than 19,000 percent).
The Complete Top 25
Check out the ESPN Search Index for the latest buzz in search, including the top daily searches, surprises and movers.
Maalek Marshall is ESPN.com's search editor.
Note: The results listed are the summation of actual search results that were manually typed in by site users of ESPN.com in said month of 2009. All prelinked searches (including columnist archive links) were excluded from this summation.