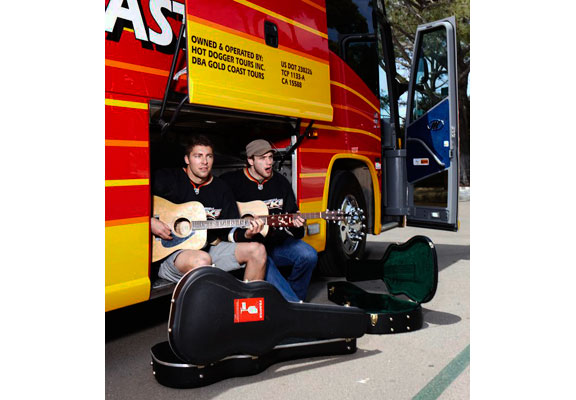 GUITARS
Joffrey Lupul, RW, Anaheim Ducks (L) | Bobby Ryan, RW, Anaheim Ducks (R)
Photo by Ture Lillegraven
Why we pack 'em:
BR: "We room together on the road. We'll sit on the patio and play mellow stuff, like Jack Johnson or Tom Petty."
JL: "Sometimes, when we're confident, we'll try to impress at team parties."
BR: "I let Joffrey take the lead. He's much better than me. I'm background noise."
JL: "He's right."