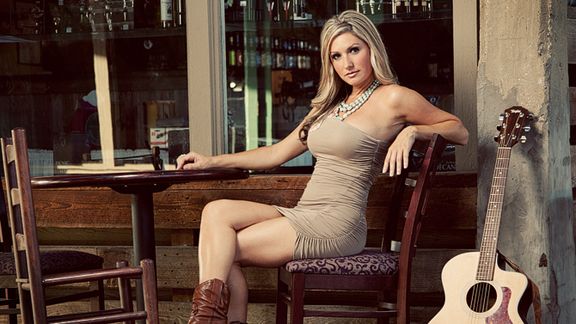 Courtesy of Ali DeeAli Dee, who now works for the Dallas Mavericks, will appear in "Texas Women" on CMT.
For a transplant, Ali Dee sure has out-Texaned the Texans.
Dee, who works for the Dallas Mavericks, is known affectionately as "The First Lady of the Mavs." She's also an aspiring country singer who lives with her boyfriend, professional bull rider Cory Melton, on a ranch in a town with a population of about 500 people southwest of Fort Worth.
Sports. Country music. Life on the ranch. She's got every old stereotype covered. Not bad for a girl who grew up near Miami.
"I love Texas," Dee said. "I had visited several times before moving here, and it always felt like a perfect fit -- the people, the atmosphere, the food. Everything about it, I just fell in love with it."
Dee was previously a member of the Seattle SuperSonics' dance team, but decided to move as the team was exploring its own move. She landed in Dallas, where she's thrived. She hosts Mavericks pregame parties in front of American Airlines Center and entertains fans in the arena during games, doing interviews or contests in the stands during timeouts. She also hosts a weekly Mavericks magazine show on Fox Sports Southwest, becoming a very public persona for the team and leading to the "First Lady" moniker.
"I wear that title proudly," she said.