D.C.-based rapper Wale has been building momentum ever since he first hit the capital's radio waves back in 2006. With his numerous sports references and two previous mixtapes titled "The Mixtape About Nothing" (which was inspired by the show "Seinfeld") and "Back to The Feature," it's readily apparent through Wale's music that he's a sports and pop culture nut. But he also brings touchy political issues into sharp focus with his distinct perspective and wise lines.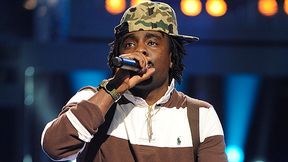 ESPN.com's The Life caught up with Wale before Tuesday's release of his first studio album, "Attention Deficit," to discuss everything from lazy Sunday afternoons to the deepest, and even darkest, elements of his music.
The Life: You have punch lines throughout your music referencing Jeremy Shockey's trade to New Orleans and Byron Leftwich winning the Super Bowl as a backup last year. But I have to ask, just how closely do you follow the NFL?
Wale: I could probably tell you more things about the league than you could tell me. I could stump the Schwab.
The Life: You're from D.C.; you represent D.C. big-time in your music. So it must be tough being a Redskins fan right now. How have you handled the season so far?
Wale: I can't say I've been too happy. I knew in Week 4 we weren't going to be so good this year. "Oh, we're playing Dallas this week? So prepare for the worst." But I hope for the best, I hope for the best. But their offense just isn't clicking.
•
Chat with Wale, 4 p.m. ET Wednesday