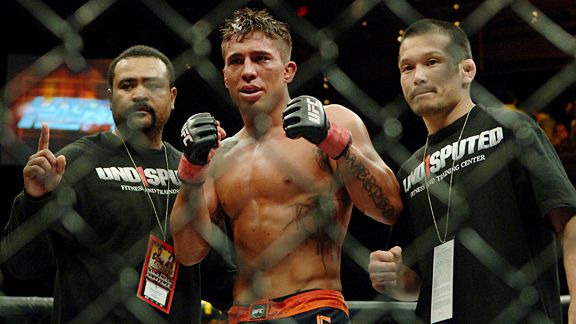 Heard the one about the mixed martial arts star who turned to porn to make a living?
Yep, it's true.
Jon Koppenhaver, who legally changed his name to War Machine a few years ago, has given up his seven-year MMA career to have sex for money. The 27-year-old Californian welterweight has compiled a 10-3 fighting record while bouncing from UFC to the independent leagues. But after several run-ins with the law and now on probation for fighting in a Las Vegas parking lot, he has decided to cool it a little bit and make some quick cash.
So Page 2 wanted to find out: Why?