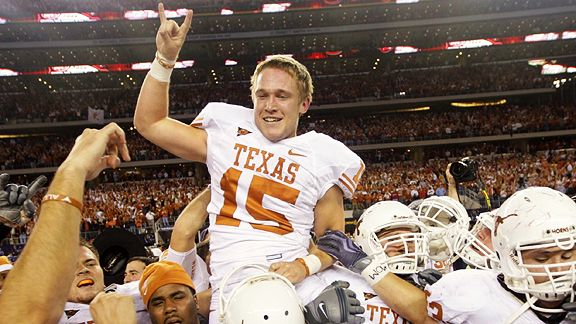 See how many field goals were made Saturday night in the Big 12 championship game?
Yeah, Hunter Lawrence hit the winning 46-yard field goal as time expired as the Texas Longhorns edged the Nebraska Cornhuskers 13-12 to gain a spot in the BCS Championship Game.
But Nebraska's Alex Henery did a yeoman's effort as he scored all the Cornhuskers' points with field goals of 45, 52, 28 and 42 yards.
Throw in Lawrence's 39-yarder in the third quarter, and there were six field goals made in the game.
Do you think you could do it?
It looks so simple: Take a few steps and kick a ball in the air.
Check out this game or hit the blue "Read More" to see whether you can do it.