The Falcons have announced that former star running back Warrick Dunn will be rejoining the team as a minority owner. Here is a possible timeline covering the major events of his first five years in his new position: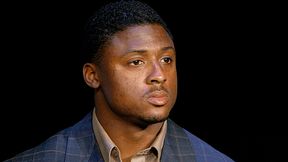 Scott Wintrow / Getty Images
2010: Dunn convinces his former college coach, Bobby Bowden, to come out of retirement to coach the Falcons. Bowden agrees on the condition that he be allowed to stay until he has broken Don Shula's record of 347 wins as a head coach.
2011: After star running back Michael Turner is beset by an injury, Dunn returns to the field as the league's first player/owner. Meantime, Jerious Norwood's fantasy owners continue to wait for him to become relevant.
2012: Bowden resigns after it's discovered he attempted to circumvent the NFL salary cap. League officials become suspicious after quarterback Matt Ryan signs an extension for the league minimum, telling reporters he really only cared about his education.
2013: Dunn, who has a fantastic history of philanthropy, attempts his greatest undertaking yet -- buying the Oakland Raiders and returning them to glory. His takeover attempt fails when Al Davis issues a press release stating that he's "still alive," a shocking development that leads the news for days.
2014: Grizzled veteran quarterback Mike Vick returns to Atlanta to lead the Falcons to their first Super Bowl title. Right as Roger Goodell prepares to hand Dunn the Lombardi Trophy, Mike Alstott appears out of nowhere to steal the moment of glory.