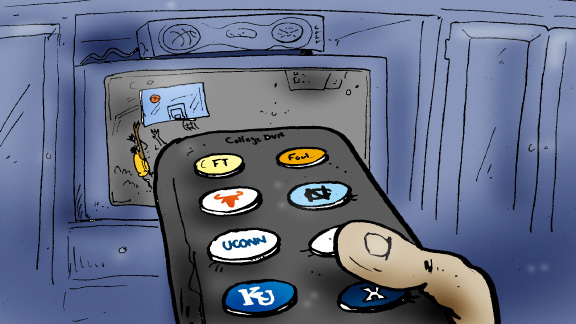 Kurt Snibbe for ESPN.com
Welcome back to the College Hoops DVR, where -- depending on whim -- we look backward or forward or just let things play, always in quick succession.
PLAY: With their 12th consecutive victory to start the season, the New Mexico Lobos have shed their low-profile and emerged as a Top 25 team, so the school is hoping to hire a full-time coach to replace their current coach, who moonlights as a theater usher.
PLAY: Seattle's Charles Garcia leads Division I with 92 free throws made. He's also first in free throws attempted (155) and free throws missed (63). He does not lead in free-throw percentage.
STOP: Kansas beat Michigan for the first time in the school's 111-year history Saturday, after losing to the Wolverines in the previous five meetings. Kansas still has never beaten Bucknell, and some suspect the Jayhawks have been ducking the Bison since losing to them in the opening round of the 2005 NCAA tournament.
REW: The highly anticipated matchup between Texas and North Carolina at the palatial new Cowboys stadium went off without a hitch Saturday, as no field-goal attempts hit the overhead scoreboard.
PLAY: His reputation is expanding faster than the universe. He once had an awkward moment just to see how it felt. He lives vicariously through himself. He is John Wall.