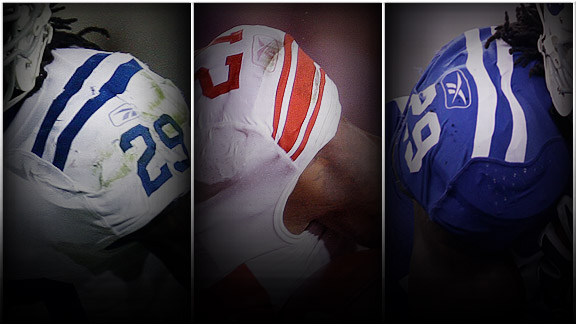 ESPN.com illustrationThe NFL has been secretly experimenting with a new jersey fabric. And it looks terrible.
Have you noticed that Jermichael Finley's name on his jersey looks like it was lettered up at Sears?
Or that David Garrard's name has been curved instead of straight?
Or that the Reebok logo on some of the Giants' sleeves has been peeling off or ghosted or missing altogether?
And whatever happened to Kelvin Haden's shoulder stripes?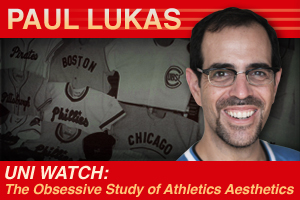 These players have been wearing a new kind of jersey developed by Reebok, featuring a super-stretchy fabric made in Israel and a different tailoring pattern. Call them futuristic, call them stretchies, or call them Bounties -- the fabric looks sort of like paper towel. By any name, they look noticeably different than the standard NFL jerseys.
Jersey innovations are usually heralded with lots of fanfare, but there's been no announcement about this one. Neither Reebok nor any participating team has been willing to discuss the new design. The party line is that the concept is still in its trial phase, so it's too soon to talk about it. More likely, it's because the new jerseys don't match the merchandised products being sold at retail.
In other words, if you buy an "authentic" Eli Manning jersey, you are not getting the same thing he wears on the field.