College hockey official Max Battimo was officiating a game not long ago when he skated over to the University of Denver bench to explain a series of penalty calls to the head coach.
Battimo was expecting a some kind of retort, or an attempt by the coach to get into his head, so that the next call would be more favorable.
Instead, coach George Gwozdecky just smiled and said, "Saved by the Bell, huh?"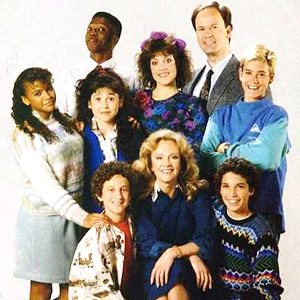 DisneyBattimo, bottom right, appeared on "Good Morning Miss Bliss," a precursor to "Saved by the Bell."
You never know who the ref might be at your next collegiate hockey game. It might be Battimo, a former child actor, who spent a year on the popular children's television show before it became this generation's "The Brady Bunch."
But unlike Mario Lopez, Mark Paul Gosselaar and Tiffani-Amber Thiessen, who became successful Hollywood personalities as adults, Battimo went a different route. And he doesn't have a "tell-all" about the show's success like Dustin Diamond, aka "Screech," does with the recent release of his tawdry autobiography.
Battimo was on the show in its first year when it aired on The Disney Channel and was known as "Good Morning Miss Bliss." He played the curly haired Mikey Gonzalez, a classmate of Zack and his friend Screech.
Most of the young cast was still in its pre-adolescent stage. It was long before the stories of sex and drug use that Diamond claims happened (though his fellow cast members deny) in his book. There is no "tell-all" factor to Battimo's stories.
"We were all so young and innocent at the time," Battimo said. "It was right around the age [when boy become interested in girls] but we weren't there yet. I don't think there was any sort of extracurricular activity. We would sneak to other sets. I can remember that the set of the soap "Santa Barbara" was adjacent to our studio. One day, we went missing and snuck onto that set, playing with the cameras. But they didn't scold us too much for that.
This was prior to Lopez's and Thiessen's arrival. In fact, the show switched from Disney to NBC after its first season, but the contracts of Battimo and actress Heather Hopper (who played Zack's frequent rival, Nikki Coleman) did not go with it. Battimo didn't like the rejection. The kid who'd gone up to Billy Crystal at one audition to tell him "You look mahvelous!" decided he wanted to try something new.
"I was so hurt," Battimo said. "I told my parents I didn't want to be in acting any more."