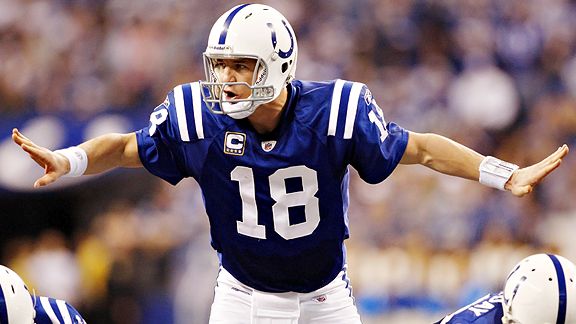 Jerry Lai/US PresswirePeyton Manning carved up the Jets in the simulation and real life.
This is freaky.
I'm a big Madden NFL 10 guy, playing pretty much every day from August to today. But I never run simulations to see the results.
But check this out: This weekend ESPN video game editor Jon Robinson ran a simulation of the Indianapolis Colts vs. the New York Jets through EA Sports Madden NFL 10 game engine in a CPU vs. CPU format.
Here's Robinson's lead:
"Depending on whom you ask, this is either going to be the biggest upset or the biggest blowout of the week. Looks like 'Madden' is leaning more toward a blowout: The video game simulation shows Peyton Manning & Co. jumping out to a 17-7 halftime lead, then holding on for the 31-17 victory."
Granted, the halftime score was incorrect, but the final score was off by one point. The Colts advanced to the Super Bowl with a 30-17 victory.
I won't spoil the NFC simulation result, but you can check here.