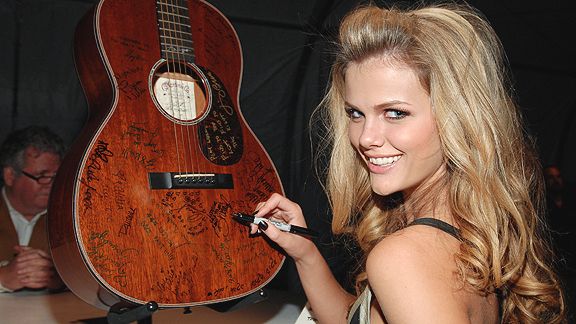 John Sciulli/WireImage for Bragman Nyman CafarelliIs this item a thinly veiled excuse for us to run a pic of 2010 SI swimsuit cover girl Brooklyn Decker?
Presenting Page 2's adjusted* men's professional tennis rankings for the week of Feb. 7:
1. Andy Roddick
2. That Federer guy
3-499. Everyone else
* Adjusted rankings based on weighted tournament results, Grand Slam performances, match statistics and spouse appearances on cover of Sports Illustrated swimsuit issue.