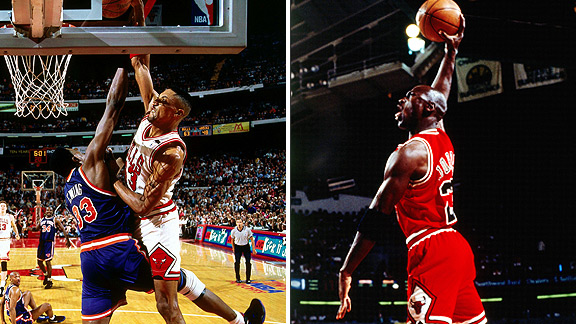 Nathaniel S. Butler/NBAE/Getty Images
Michael Jordan. Scottie Pippen.
Their championship legacies are joined at the hip, and they coincidentally are the two finalists in SportsNation's "Posterized!" dunk contest.
Posterized finals:
Jordan over Patrick Ewing, 1991 versus Pippen over Patrick Ewing, 1994
• Click here to see the dunks and vote for the best poster dunk ever.
The winner will be revealed on today's "SportsNation TV" show, 4 p.m. on ESPN2.