INDIANAPOLIS -- The first rule in becoming an NFL scout or a draft guru is to speak in a way in which no one has a chance of understanding what the hell you're trying to convey. For instance, my pal in the Baltimore Ravens scouting department often says things to me like, "Miles Austin is a sudden receiver who knows how to create leverage at the top of the route."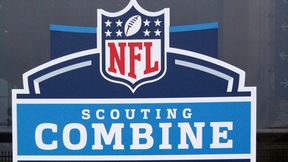 Mike Reiss/ESPNBoston.com
What he means is that Austin's incredibly fast and that he's strong enough to outmaneuver defensive backs when the ball arrives. But again, it's important for the scouts and the mock draft artists to create a sense of mystery around the entire process. Fortunately for you, the loyal reader of this fledgling column, I've been allowed unparalleled access to what goes on leading up to the draft. One of the most revered scouts in the league, the Titans' C.O. Brocato, once let me shadow him on the road for several days, in part, because he was trying to get me to stop calling him on his land line.
Honestly, I gained a huge appreciation for scouts across the league during that assignment and that's why the NFL scouting combine is probably my favorite event of the year other than my daughter's birthday. It's one of the rare occasions when the entire NFL community gathers in one place to collect Marriott points and dine at St. Elmo Steakhouse, which features one of the most underrated shrimp cocktails in the nation.