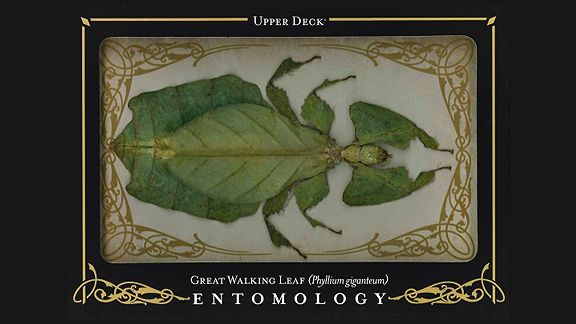 Courtesy of Upper DeckYes, that really is an Upper Deck baseball card.
Sports fans collect a lot of things -- baseball cards, autographs, memorabilia, bugs.
Bugs?
That's not a Joba Chamberlain reference there -- it's the latest concoction in the baseball card world from Carlsbad, Calif.-based Upper Deck.
It has put actual insects into baseball cards.