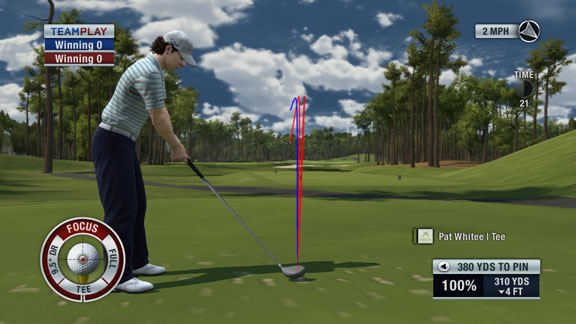 EA SportsRory McIlroy takes on the Ryder Cup in "Tiger Woods PGA Tour 11."
Last year, I was joking with an EA Sports PR representative that they lose out on all of the cover athlete talk/controversy by only featuring Tiger on the front of their "Tiger Woods PGA Tour" box. "Can you imagine what kind of coverage you'd get by putting somebody else on the cover?" I told her.
Imagine no more as EA Sports is set to announce that for the first time in franchise history, Tiger Woods will share the cover of his game with European phenom Rory McIlroy in order to showcase the newest mode in "Tiger Woods PGA Tour 11," the Ryder Cup.
or fans of video game golf who have yet to experience the Ryder Cup in real life, the tournament pits a team of 12 golfers from the United States against a team of 12 European golfers in series of competitions that include the following: