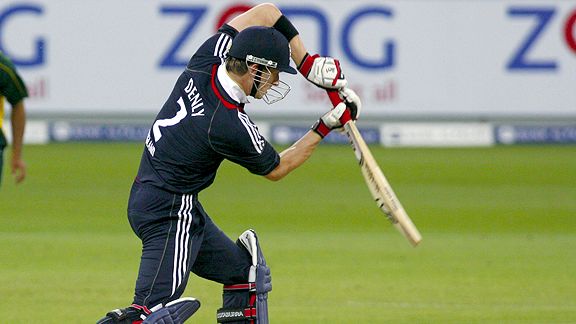 AP Photo/Charles VergheseThe Indian Premier League has begun, and the world is ready to watch.
Akon must be a cricket fan.
Perhaps the inspiration for his 2006 hit "Smack That" comes from his affection for smacking a sixer (cricket's version of a home run); after all, the Grammy-nominated R&B star is in Mumbai, India, this week to help usher in the third season of the Indian Premier League.
The six-week cricket tournament, which began Friday, is equal parts Super Bowl, World Cup and March Madness, all tossed on a thali of hype and hoopla.
Akon joins such pop-music luminaries as Lionel Richie, UB-40 and an ABBA revival as performers for an Olympics-style opening ceremony that seems like a cheesy '80s flashback but instead helps kick off a extravaganza a month and a half long. Its optimistic promoters hope it will become the most-watched sporting event on Earth.
The IPL launched in 2008 and has changed the classical face of traditional cricket. Forget long matches lasting five days plus tea breaks. Here is the Twenty20 format, a quicker, whirling-dervish form of the game whose matches last the length of another bat-and-ball sport. More important, it has imported something we're quite familiar with: good, old-fashioned American show business.
Washington Redskins cheerleaders were brought in, Bollywood celebrities were recruited as owners, and billions of dollars were spent marketing and advertising a sport that's inscribed into the psyche of a country of 1.2 billion people like Bible verses on Tim Tebow's cheeks.