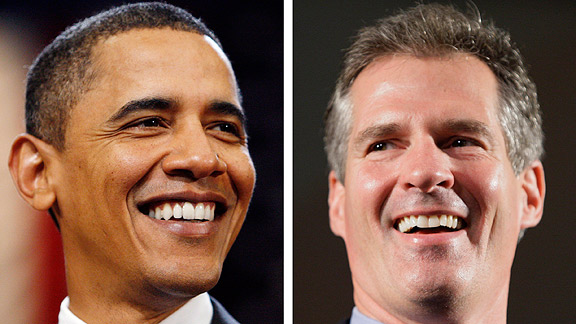 AP PhotoWill Barack Obama and Scott Brown go head-to-head on the basketball court? We'll see.
Just a couple days after his election to the U.S. Senate in January, Scott Brown issued President Obama a challenge -- to take Brown and his daughter on in a game of two-on-two.
President Obama has yet to officially comment, but it's possible he's just been waiting for the right partner to appear. Enter UConn's Maya Moore, who on Monday said if the commander in chief is looking for a teammate, she's available. "Whatever the president needs, it is my patriotic duty to help him," Moore told The Associated Press.
The mayor of Springfield, Mass., has extended an invitation to host the game in his town, considered to be basketball's birthplace.
The White House is said to be considering Brown's offer. In case the Oval Office staff needs a little help in breaking down the lineups, here's a quick look: