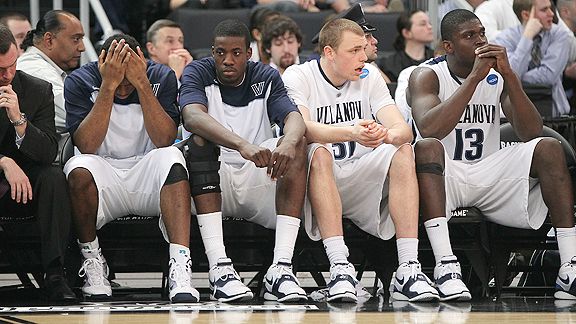 Jim Rogash/Getty Images
What better way to celebrate the completion of the first two rounds of the NCAA tournament than with photo captions? Here goes:
• "The mascot is dead, and still her spirit is not dampened. What a remarkable young woman."
• "Don't worry. I won't let them put you crying on 'One Shining Moment.' I'm giving the camera the bird."
• "Give us a … high-paying job following graduation! Yay!"