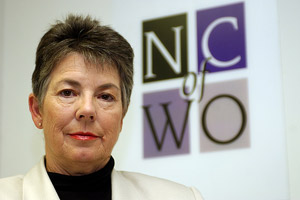 AP Photo/Susan WalshMartha Burk isn't a fan of Tiger Woods.
In 2003, activist Martha Burk led a protest on Augusta National to publicize its men-only membership policies. With Tiger Woods now making his comeback to golf, Burk is at it again badmouthing Augusta National and Tiger. Burk joined 790 The Zone in Atlanta to talk about the Masters being a safe place for Tiger to return to golf and her thoughts on Tiger's press conference on Monday.
"I just have never trusted the guy [Tiger] that much. That is my personal opinion," Burk said. "I am a Ph.D. psychologist. I have a little experience."