Do you have what it takes to dine with Jeremy Shockey on his dime?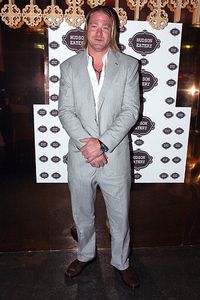 Moises De Pena/WireImage/Getty ImagesJeremy Shockey is looking for dates but doesn't want to be known as "The Bachelor."
Last Friday, Shockey posted an open invitation on his Twitter account and Facebook fan page asking his female followers to submit videos showing why they should be selected to earn meet-and-greet time with the New Orleans Saints' tight end.
The contest has two rules: Be genuine and have fun. Shockey said the winner will be toured around New Orleans and be treated to dinner. (The restaurant choice -- a cornerstone decision of Crescent City life -- has not been decided.) He said he will pay for everything and match the costs to benefit the St. Tammany Parish Children's Advocacy Center in Covington, La.
"Our sport is about the fans," Shockey said. "Who Dat Nation is a big fanbase. It has some of the best fans in the world. I'm going to really enjoy it. It has nothing to do with me picking up a girl."
Shockey said the contest is part of a series of fan competitions that will take place in the offseason with varied prizes. Memorable entries so far include a woman crediting her voodoo curses on the opposing teams for the Saints' Super Bowl-winning season. Another woman said she is the biggest Saints fan because her cat is black, and every time it watched games with her, the Saints won.
Don't worry, there is still time to sweet-talk Shockey as the deadline will likely be extended to next week.
But Shockey cautioned: "This isn't like 'The Bachelor' or anything."