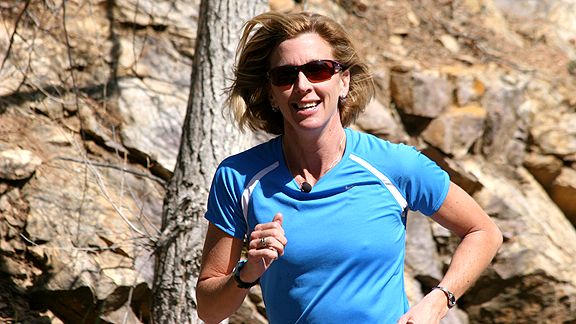 Lynn DeBruinFormer champion Lisa Rainsberger and her family will compete in the Boston Marathon.
When her mind drifts back 25 years, Lisa Rainsberger remembers the pre-race PB&J breakfast, the No. 1 she wore on her back, and the wall of screaming Wellesley women providing an Alp d'Huez-like tunnel at the end of the Boston Marathon.
She was the pre-race favorite then, and didn't disappoint, winning by eight minutes (2:34.06) even though she admits she was "bonking" in an era before sports drinks and gels became vogue.
On Monday morning, Rainsberger will race again in Boston after commencing the race with a starter's pistol.
Then she'll jump into the crowd to join husband, Bud, and oldest daughter Meghan, racing with new goals but with the knowledge that she is still the last American -- man or woman -- to win the race.
Even after 25 years.