Cincinnati Bengals linebacker Dhani Jones isn't complaining about football practice but he said it can get a little monotonous.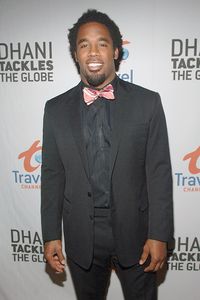 Duffy-Marie Arnoult/WireImageBengals linebacker Dhani Jones is set to star in his second season.
"I leave my house. I go to the stadium. I practice. I watch films. I go home. I eat and go to bed," he said. "That's what my day is like."
That's why Jones loves hosting his own show on the Travel Channel, "Dhani Tackles the Globe."
"I get kicked by a bull. I get stepped on by a horse. I get a busted lip by a surfboard. I get hit on the head with a jai-alai ball. I almost drown in Croatia," he said. "But I love it. I love traveling, and it actually makes me a better football player."
Season 2 of the show where Jones learns how to play international sports that are unknown to Americans begins Monday night on the Travel Channel. On the first episode, Jones embraces Italy's beauty through its national passion, cycling. He trains with Olympic and pro cyclists to conquer the mountainous Monte Grappa.
"The show is such an adrenaline rush," said Jones, who has played in the NFL for eight seasons. "It's like cross training. And I get to learn about different cultures and people."