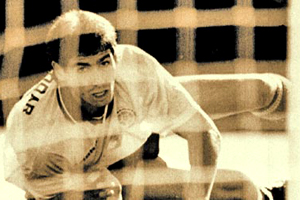 Tribeca/ESPNA movie about the Escobars is part of the Tribeca Film Festival.
Jeff and Michael Zimbalist had a hunch. Although they had just begun researching this project, they felt that the connection between Pablo and Andrés Escobar was far stronger than people knew. As they moved forward with "The Two Escobars," a funny thing happened. They found out they were right.
"The biggest surprise was finding that our suspicions were true," Michael says. "They were true in more ways than we anticipated."
Those suspicions were bred from the notion that there are times when sports reflect society with head-shaking intricacy and become much more than a form of entertainment. Those times have the ability to reignite the passion for sports in lapsed fans like the Zimbalist brothers.
"There are situations like this where rivalries and competitions in the world manifest themselves in sports," Jeff says. "When sports come that far into that world, you can't ignore it."