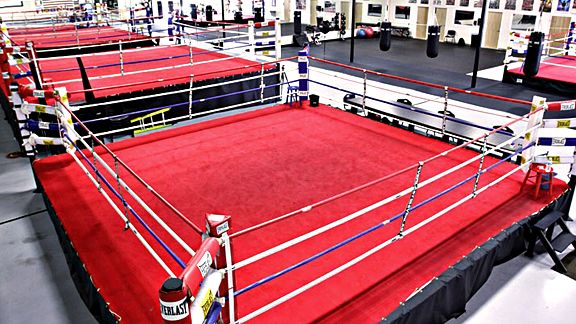 Courtesy of Heavyweight FactorHeavyweight Factory in South Florida has former champs helping the next generation of boxers.
James Bryant wears a lot of titles. He's an underwear model, swimwear model, NFL hopeful and former college football player. But now he's training for the biggest title of all: heavyweight champion of the world.
Bryant, the 24-year-old ex-fullback/linebacker for the University of Miami and University of Louisville, is 2-0 with two first-round knockouts. And although he has no amateur boxing experience, he's a shining example of what former boxing promoter Kris Lawrence had in mind when he founded The Heavyweight Factory. Lawrence wants to take former college athletes, mostly football players, and funnel their athleticism and aggression into a heavyweight title.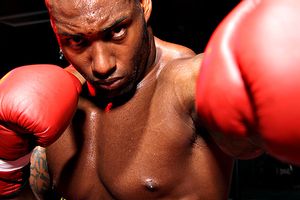 Courtesy of The Heavyweight FactoryJames Bryant, who trains at the Heavyweight Factory, is a former football and now 2-0 in the ring
"Anything's possible. That's the way you have to look at things," said Michael Moorer, the former heavyweight champion who trains fighters for the Heavyweight Factory. "This is way out there though."
The Heavyweight Factory, based in Hollywood, Fla., has a stable of about eight fighters, none of whom earned all-conference honors as football players. It browses college football programs, mostly in Florida, and contacts strength coaches to help find prospects. Then it trains its pupils, who still have to work other jobs to support themselves, in a sparkling 20,000-square foot modern facility, complete with weights. They work out under the tutelage of two former heavyweight champions -- Moorer and Shannon Briggs -- and in the same gym as another former heavyweight champion, Oliver McCall.
"It's almost like being a basketball player and working out with Shaquille O'Neal, Michael Jordan and Scottie Pippen," Bryant said.