You'd think in a sport where dribbling is a highly valued asset, the crossover would come easier.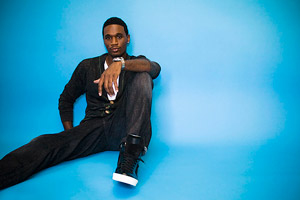 Felicia Khong Music is Kareem Rush's second career, but a close one to his heart.
But when it comes to music and NBA players, crossovers have provided quite a few bricks in return.
Shaquille O'Neal's "Shaq Diesel" went platinum in 1993, but subsequent rapping forays by Kobe Bryant, Allen Iverson (a.k.a. Jewels), Tony Parker and Ron Artest have all generally failed (unless you count the one week Parker's "Balance-toi" spent at No. 1 on the French chart).
Kareem Rush isn't rapping. He's singing.
And for a player, whose seven-year NBA service has been predicated by a smooth jump shot, Rush insists his voice is smoother.
With a single, "Hold You Down," receiving airtime on 10 R&B stations across the country, including his hometown KPRS in Kansas City, Mo., as well as stations in Los Angeles and Washington, D.C., Rush is trying to do something countless other professional athletes have failed at -- succeed in the music business.
Rush, 29, has played for five NBA franchises and opened this season with the Los Angeles Clippers before a knee injury ended his year seven games into the campaign.
The time away from the court allowed Rush an opportunity to pour his time into his other passion -- music.