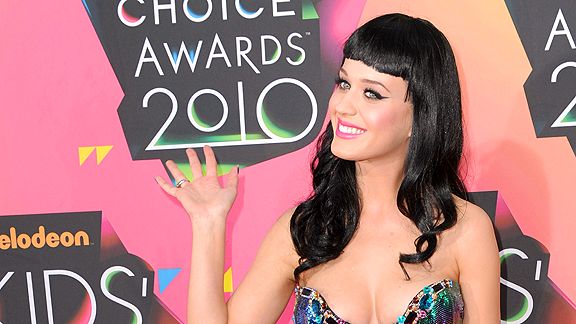 Michael Buckner/Getty Images
Katy Perry joined Hartman and Friends on FoxSports Radio to discuss dealing with the press, fashion, being No. 1on the Maxim Top 100, the Lakers, Snoop Dogg, and more.
On doing an interview on sports talk radio:
"I feel like this is too much testosterone for the room. I feel like I am going to get very vulnerable in this session where it's all about sports and kissing girls and daisy dukes and bikinis on top. Boys, boys. I want to see all your hands on the table please. Both hands on the table. And for the listeners, keep both hands on the steering wheel. That's all I ask."
On the Los Angeles Lakers:
"What's a Laker? Are you kidding? You thought it was the dumb hot 100. I know the Lakers. I love the yellow and the purple. Jack Nicholson is the best player on that team."
On working with Snoop Dogg:
"I don't remember. I was so high so I have no idea. I was just kidding. But, if you were in the same block as Snoop Dogg, you might as well surrender to the ways."
• Click here for a full transcript of highlights from the interview