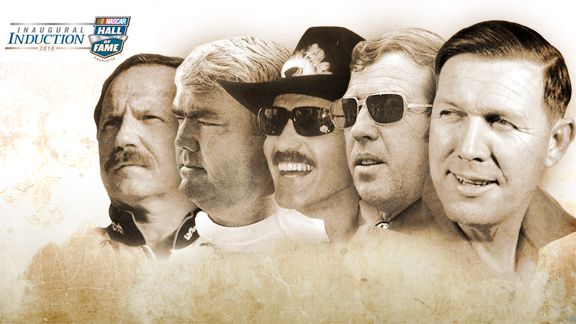 ESPN.com IllustrationNASCAR's Hall of Fame has got me thinking about other Halls.
The new NASCAR Hall of Fame recently inducted its inaugural class, consisting of Bill France Sr., Bill France Jr., Junior Johnson, Dale Earnhardt Sr. and Richard Petty.
"NASCAR's finally got their Hall of Fame, and I think it moved all of us up a notch," Petty said. "I think now we're as big league as anybody."
Really? All it takes is a Hall of Fame?
You might be amazed at how many Halls of Fame there are. Whether they all are "big-league" worthy is debatable. My favorite is the National Toy Hall of Fame. The first inductee was Barbie and it is hard to argue with a woman who keeps her figure as long as Barbie. She makes Cher look old. Last year's group of famed toys included Big Wheel, Game Boy and, uh, "the ball."
So what about "the stick?" The stick can be anything -- a gun, a sword, a magic wand or, for those who are imagination impaired, a stick.
Here's some other Halls that really exist: Canadian Cartoonist HoF, Insurance HoF, Robot HoF, New Jersey HoF (which is probably a room on the Boardwalk in Atlantic City) and, best of all, the Military Intelligence Hall of Fame.
I'm going there just to visit the Oxymoron Room.
What other bits of tid do we have before the main courses of our Memorial Weekend Brunch?