Brian Boitano has long been a hero, whether as the first American man to win an ice skating gold medal at the 1988 Winter Olympics in Calgary or as the guy who embraced being parodied on "South Park."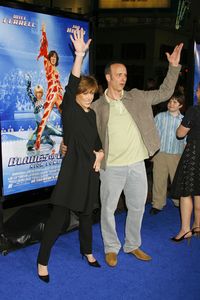 Jeffrey Mayer/WireImageBrian Boitano, along with Dorothy Hamill, made an appearance in the movie "Blades of Glory."
These days, his Food Network show, "What Would Brian Boitano Make?" has developed a cult following, and Boitano is preparing for a third season. On Monday, he's scheduled to make a promotional appearance on the "Today" show.
"The show itself is a lot of work," said Boitano's manager, Linda Leaver. "We wish there was a downtime … [but] for cooking it's between seasons and time for coming up with new recipes and guests. Honestly, his life never stops."
Perhaps it should have been a clue that the skating star has a wicked sense of humor when he named his cooking show after the song "What Would Brian Boitano Do?" from the 1999 movie "South Park: Bigger, Longer and Uncut." The song, which celebrated Boitano as a nearly infallible superhero, relaunched him into the pop culture universe.
A cameo in the movie "Blades of Glory" and several skating specials followed, and in 2009, production for the cooking show began.
"I had an idea for a skating and food show," Boitano said. "I talked to one of the producers at the Food Network. … He said, 'Why don't we drop the whole skating thing and just do a food thing? It seems like you have a personality to really pull that off.'"