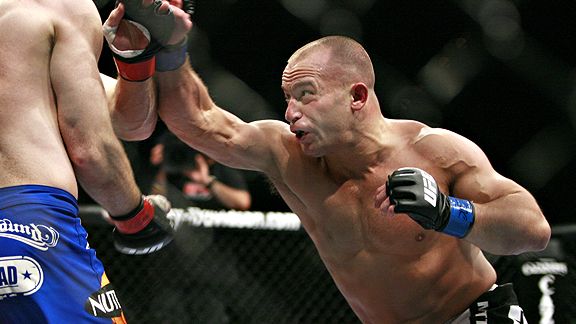 AP Photo/Eric JamisonMatt Serra will knock you cold in "UFC Undisputed 2010."
If you're going to talk trash to somebody online playing as Matt Serra in "UFC Undisputed 2010," you better watch your mouth because you might just be insulting the real muscle behind the polygonal "Terror" ... you know, the guy who knocked out Frank Trigg and once beat the "unbeatable" GSP.
"I only play as myself. Who else am I going to be, Matt Hughes?" Serra tells me with a laugh as we check out the game at THQ's launch party at Mandalay Bay. "I go online and beat up kids all the time. They're good at the game, so it helps me practice.
"Sometimes I'm on there and there will be a teenager talking about how they made Matt Serra so short in the game. So I'll be like, 'Hey, watch your mouth, that's my favorite fighter.' I don't want to tell them it's me. That's embarrassing."