It seems the New Jersey Nets are taking dead aim at the New York Knicks in the battle for the hearts of fans.
The Nets have purchased advertising on a 222-by-95-foot billboard near Madison Square Garden and within sight of the Knicks' business offices.
Awesome.
But wait, Page 2's dubious network of sources reports that several other teams are renting out advertising space in hopes of influencing free agents and fans alike.
Here's an example: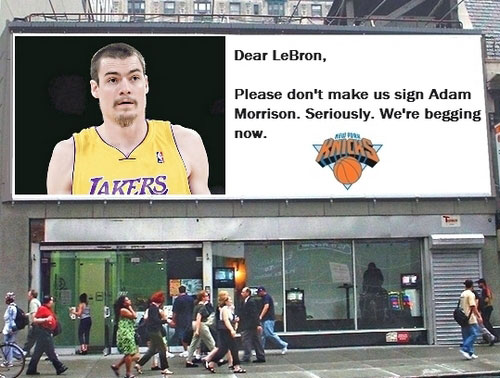 • Click here to view Page 2's entire gallery of NBA billboard images