"You're killing me, Smalls!"
That was the reaction when I asked for the top summer sports flick of all time and had the temerity to not mention "The Sandlot" as a candidate.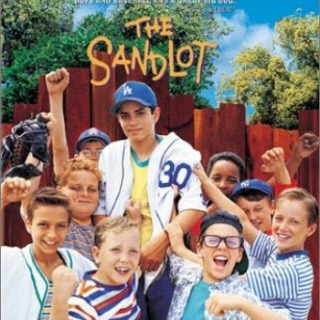 Courtesy of 20th century fox In a landslide, the movie "Sandlot" was our readers' winner for best summer sports movie.
In the biggest landslide we have had while voting for these Page2 Top 10 lists, "The Sandlot" (1993) was chosen by more than one-third of the voters to run away with the victory, somewhat ironic considering it is that rarest of sports movies -- one that doesn't care about who wins the "Big Game." In fact, it doesn't even have a "Big Game."
Hardly a gigantic success when it was released, "The Sandlot" has a modest gross income of $32.4 million, according to the Internet Movie Database. But what it clearly had was the kind of nostalgic delight for childhood summers that "A Christmas Story" had for childhood winters.
It is the simple story of a bunch of kids playing ball every summer day and somehow losing a baseball autographed by Babe Ruth on the dark side of a fence patrolled by The Beast, a dog seemingly as big and ferocious as a tyrannosaurus rex. Oh, and there was the lifeguard and "the kiss of life."
Here's a sampling of your remarks: