St. Andrews is considered the birthplace of golf. It is perhaps the most revered course in the world. So I don't know why so many golfers chose to show up for the first round of the Open Championship and disrespect the venue by wearing absurd costumes. Take a look.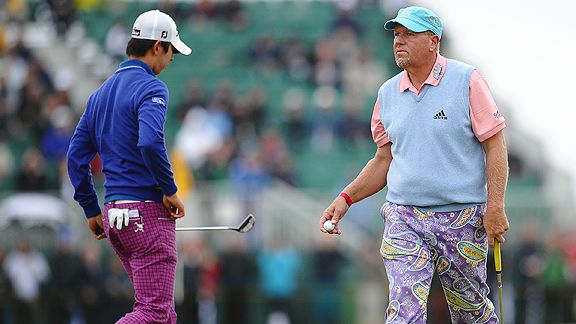 Peter Muhly/AFP/Getty Images"Apparently they don't celebrate Easter in the U.K. in mid-July. Of this, I was not aware."
• Click here to view DJ Gallo's entire British Open fashion photo gallery.