The Boston Celtics just said no. The Atlanta Hawks are apparently up next. After that, who knows?
The services of the 38-year-old Shaquille O'Neal are about to go on a fire sale. The man who was once the second-most dominant force in NBA history is in Leonard Nimoy territory: In search of somewhere to ball.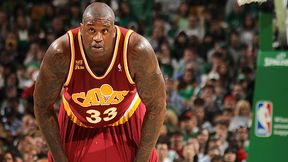 Nathaniel S. Butler/NBAE/Getty Images
So far this summer, Dallas has also apparently said no to him, as have the Knicks. And even the team that seems to be taking any-and-everybody, the Miami Heat, politely declined.
Fools! All of 'em.
Those rejections will come back to haunt them like audio tapes do Mel Gibson. Only because, by the looks of things, Shaq is not going anywhere. Ever! Five teams deep (Orlando, Los Angeles, Phoenix, Miami, Cleveland) into his NBA career, Shaquille O'Neal is about to become the new and improved Kevin Willis. The Betty White of basketball. He's never going to retire. Not until he's played for every team in the NBA ... at least once.
So teams that are not vying for his services now better beware. Shaq will be back asking if you need him in 2016 after he helps Tyrke Evans, Demarcus Cousins and the Maloofs win their first ring in Sacramento. By then he'll be 44. 9 teams down, 21 more to go.
Shaq once said in an interview : "At 30, I'm out. I ain't playing 'til I'm 40. Derek Harper is a better man than me."
Maybe D. Harp isn't?