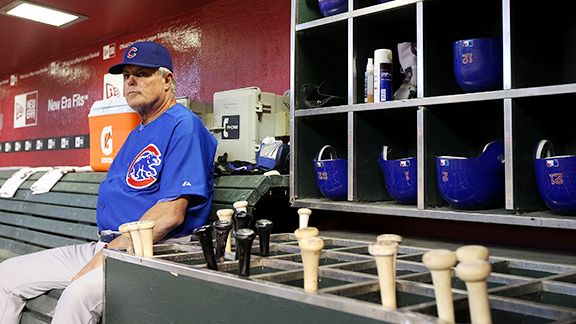 Christian Petersen/Getty ImagesLou Piniella announced that he's retiring at the end of the season. What a colorful career he's had.
Chicago Cubs manager Lou Piniella has announced his retirement at the end of this year. Younger people don't even remember that before he was a successful manager, he was a terrific hitter. In honor of his retirement, here are five great quotes about and by "Sweet" Lou.
Top Five Lou Piniella Quotes
1. "Statistics are like bikinis -- they show a lot but not everything."
-- Lou Piniella
2. "I cursed him in English and he threw me out in Spanish."
-- Lou Piniella, after being thrown out of a game by umpire Armando Rodriguez
3. "Sweet refers to his swing, not his personality."
-- Phil Rizzuto, on Piniella's demeanor on the field
4. "We're fine. The only time we lose our concentration is when the umpire says, 'Play Ball.'"
-- Lou Piniella
5. "We got to freeze our butts and get them kicked the same time."
-- Lou Piniella, as Mariner manager, after losing 20-3 in a 38-degree day
To read more sports quotes, check them out here.