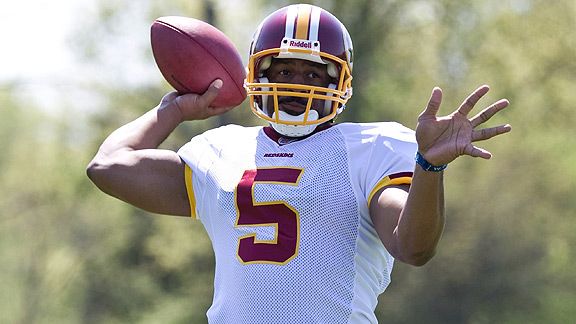 Chris McGrath/Getty ImagesDonovan McNabb won't do a reality show but would like to hang with Mike the Situation.
Donovan McNabb joined WQYK in Tampa with Shaun King and Toby David to discuss his memories of Philadelphia, his legacy and this thoughts on reality TV.
On best and worst memories with Philadelphia:
"I don't look back and regret anything. If I had to do it all over again, I would do it the same way. Obviously I would make one game a different outcome. ... One thing that I've kind of looked back on is the '99 draft and a guy kind of sticking his neck out for me and taking a chance and having the confidence knowing that I could be his future quarterback. ... I look forward to doing that here again in Washington."
On importance of winning a Super Bowl for his legacy:
"I've always been a big believer that winning a Super Bowl is an outstanding achievement, but that doesn't really reflect on what type of career that a person has had. Many quarterbacks have won throughout their career and had a lot of success ... and have a lot of wins, but were not able to win that Super Bowl. ... But that is the ultimate goal."
On whether he would consider having a reality show:
"That would be a negative. No way will I put my family and my life on the TV or be involved with something like a dating show or any type of reality show. A couple shows that I would like to join though, I know you don't see too many black people on the 'Jersey Shore.' I figure I can gather up a couple of my boys and we can go down there."
• Click here for a transcript of highlights from the interview