Buck Showalter officially takes over the Baltimore Orioles Tuesday, and he's beginning his managerial tenure with a nice gesture: Instead of wearing his usual number 11, which he wore while skippering the Yanks, D-backs, and Rangers, he's chosen number 26, as a tribute to Johnny Oates.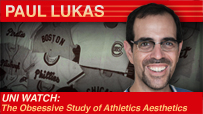 The thing is, Showalter is arguably the last person in baseball who should be saluting someone via his uni number. Did you even know he'd previously worn No. 11? Of course you didn't -- nobody did, because Showalter is famous for always wearing a windbreaker, even on the hottest Texas and Arizona days. Just try to find a photo of Showalter with his uni number visible -- you'll be searching a long time. A source in the Rangers' clubhouse once told me Showalter never even bothered to wear a jersey under the windbreaker. He usually just had a T-shirt.
So it'll be interesting to see if Showalter continues his windbreaker habit now that he's in Baltimore, or if he'll proudly display that uni number he's wearing in honor of Johnny Oates. The hunch here is that Monday's press conference is the most we'll see of it.