Would you quit your job on the spot for a six-figure lump-sum payout? Well, maybe not if you already have a good career, a decent salary, and a family to support. But what if you're a single 23-year-old making chump change -- would you do it then?
Not if you're Frankie Babilonia. He's the Yankee Stadium security guard who retrieved the ball that A-Rod hit for his 600th home run yesterday. According to Newsday baseball columnist Ken Davidoff, the joke going around the press box after the ball was hit was that Babilonia "should've made a run for it, quit his job on the spot and sold the ball."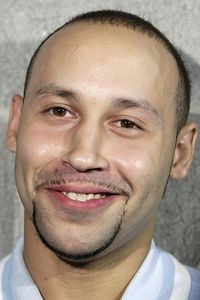 AP Photo/Kathy WillensSecurity guard Frank Babilonia retrieved Alex Rodriguez's 600th career home run ball Wednesday.
Let's say he'd done that -- what would the ball be worth? A-Rod's 500th home run ball, which was caught by a fan, sold at auction earlier this year for a little over 100 grand. But the 600-homer club is much more exclusive (seven players, as opposed to 25 guys at the 500-dinger level), so wouldn't this ball be worth a lot more?
"It would definitely be worth more than the other ball," says Dan Imler, Managing Director of SCP Auctions, which sold A-Rod's 500th home run ball. "But not by multiples or orders of magnitude. We'd estimate it in the $100,000 to $150,000 range."
Not a bad payday for a young security guard, right? Instead, Babilonia ended up with a lot of pats on the back for a job well done and a signed bat from A-Rod.
And what is a signed A-Rod bat worth?
"A typical signed A-Rod bat, not game-used, would be worth about $500," says Imler. "Now, this bat will have more value because it's connected to this event. If Rodriguez happened to inscribe the bat with any reference to the 600th homer, that would add a lot of value, maybe up to $5000."
You get the feeling that Imler would much rather be talking about the ball than the bat. He must always be rooting for these milestone balls to end up being caught by a fan, instead of by a stadium staffer.
"Yeah, it's much better for us when a fan catches the ball, because they're more inclined to sell it," he says. "In this case, I think this particular ball has found its permanent home."