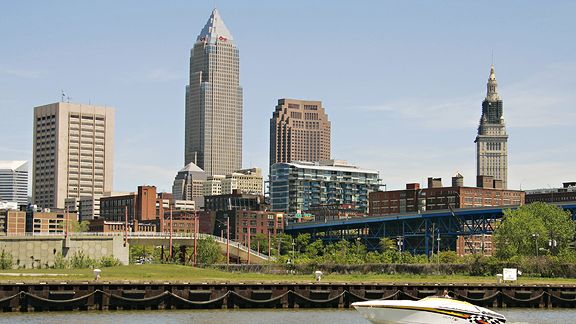 AP Photo/Mark DuncanI really wish people would stop picking on Cleveland.
OK, listen up. It's time to leave Cleveland alone.
We understood the whole LeBron James thing. Yes, he had a right to go where he wanted. And he did apologize to Cleveland (kind of). But now it seems as if everyone in sports is piling on.
Take Braylon Edwards -- please.
Greg Bishop of the New York Times wrote an excellent article on Edwards that you can read in its entirely here.
As you remember, Edwards was traded from the Browns to the New York Jets. Listening to his mother, Malesa Plater, it sounds more like he escaped from the third ring of Hell. She said: "He came from a team that was always looking for a savior to a team that knows how to win. No one would understand what he's been through unless you've been drowning."
Playing in Cleveland is akin to drowning? Choking maybe, but drowning?
A few more mini-thoughts before we get to the main dishes in this Sunday Brunch: