Former San Francisco 49ers running back Glen Coffee, who retired at the age of 23 to focus on his ministry, joined the Roundtable on WJOX to discuss about why he made the decision to give up the game, quitting on his teammates and going back to school to get his degree.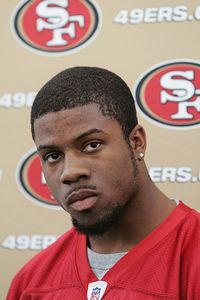 AP Photo/Paul SakumaGlen Coffee feels bad for leaving his teammates but feels he has a higher calling.
On the toughest part about leaving football:
"Leaving my teammates. Let's call it what it is, I did quit on them. That's the thing that hurts. I don't have regrets. If I say the toughest thing would be leaving my teammates."
On how he told his family and friends and how they reacted:
"It wasn't tough at all. I had peace man. I had total peace. Money comes and goes. The money that I did have from the NFL came through Him anyways. If he was telling me to leave, I know he's got me. I'm not worried about the money at all. My family, it was mixed feelings. I think they were more worried about why I did because, when I did make the decision, I didn't consult with anybody. It was totally between me and Jesus. It was mixed reviews, mixed feelings. I think in the end, they understand where my heart is. As long as I'm doing OK, I think my family is fine with it."
• Click here for a transcript of highlights from the interview