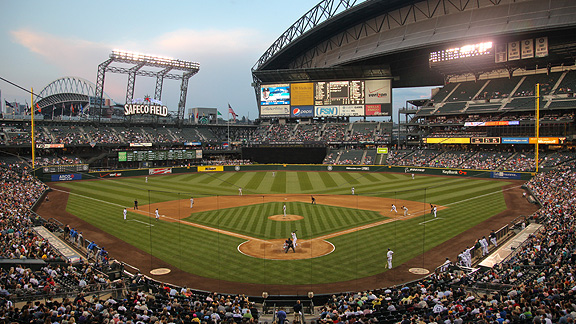 Otto Greule Jr/Getty Images
SEATTLE -- Welcome to the major leagues, kid. You've earned it.
After all, you've probably worked a long time to get here. Perhaps you started in a wood bat league while in college, living with a host family and getting used to life on the road . Maybe you endured a season or more in an independent league, earning as little as $25 a day and driving as far as 1,500 miles between games. Quite likely you served your time at Triple-A, waiting impatiently for that major league callup. And possibly you lived in a country that doesn't speak your language, or overcame injuries or changed positions or all of the above.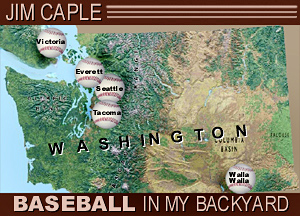 Whatever your route to the majors, you've overcome enormous odds to earn one of only 750 active major league roster spots. You deserve a reward. And you're about to receive it. So as my Baseball in The Backyard series draws to a close, join me on a tour of your new home, Seattle's Safeco Field. It's a bit like the best, most exclusive resort you could ever attend, albeit with guys walking around in jockstraps instead of women in bikinis (you can't have everything).
"Make a phone call [at a resort] and your concierge comes and brings it to you. It's the same thing [here]," Mariners pitcher David Pauley said. "You have so many resources of different things up here. It's anything you want, anytime you need it. Anything and everything. It's just a matter of where they need to go get it, but whatever it is, they'll find a way to get it for you."
And most new ballparks are as luxurious as Safeco. As outfielder Michael Saunders said: "Everything here is to help you play to the best of your ability. You're well taken care of to the point all you have to worry about is what happens on the field."