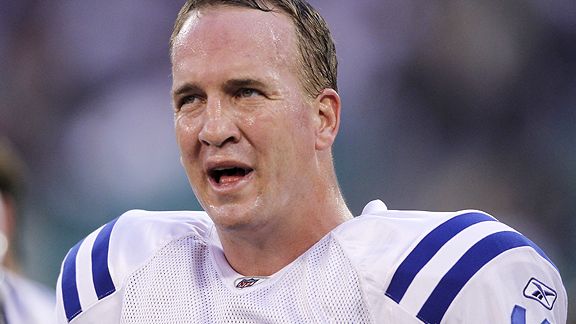 AP Photo/Mike GrollPeyton Manning is hoping a great season will land him a new contract.
Peyton Manning joined The Dan Patrick Show to discuss being the most recognizable player in the NFL, why he isn't the highest-paid quarterback and what he would say to former Tennessee coach Lane Kiffin.
On what he would say to Lane Kiffin:
"It'd probably be a short conversation. I certainly got to know him when he was the head coach at Tennessee. I don't have anything personal against him. But I think the one thing where Tennessee, as a whole group was kind of hurt, our pride was hurt, was that we didn't think that Tennessee was a transition job. … I've always thought and the big orange nation thought that Tennessee was a destination job. Unless you were fired or retired, that was the place to be. … I wish Lane the best of luck there at Southern Cal and I'm sure he'll do a good job."
• Click here for a transcript of highlights from the interview