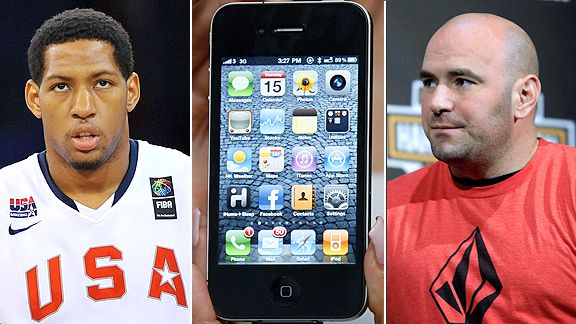 AP Photo, Getty ImagesFrom Danny Granger to an iPhone NFL app to UFC boss Dana White, we have it covered.
With football season around the corner, one new iPhone app that hit the Apple store last week is aiming directly at NFL fan chatter.
TweetQB, the brainchild of Fanvibe, displays a list of NFL matchups -- with those in progress providing the current score.
Users have the ability to check in -- the buzzword du jour online right now -- to a specific game from that screen.
Once through to a matchup, TweetQB populates tweets specific to the game via hashtags and known accounts that contribute chatter to those specific teams.
The idea is far from revolutionary, but there's value in its simplicity.
Instead of setting up your own searches via the Web or Twitter client of your choice -- which could become cumbersome and labor intensive -- the work is already done for a user with TweetQB. Just click through on any game, and it all comes to you.