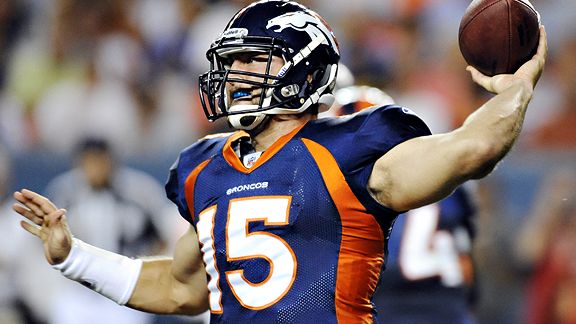 AP Photo/Chris SchneiderGreat news, Tim! You haven't played a down in the NFL and you're already getting nicknames.
Every Friday through the Super Bowl, David Fleming will check in with 12 things about the NFL. This week, he gives 12 things that won't suprise him during Week 1 of the NFL season.
Fleming presents his huge upset pick (the Lions over the Bears). He also picks new names for Tim Tebow's Wildcat offense in Denver and figures out what it will take every week for Chris Johnson to reach 2,500 yards.
• Click here to read this Insider article by David Fleming in its entirety