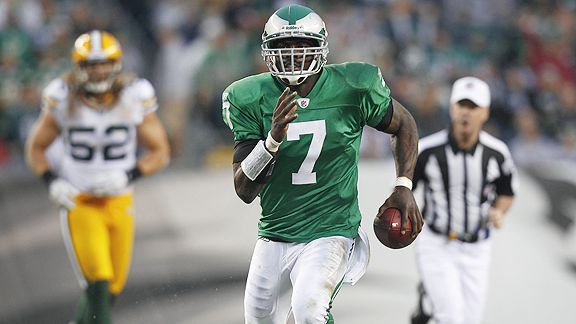 AP Photo/Mel EvansMichael Vick will prove this weekend that he should start in Philly the rest of the season.
Every Friday through the Super Bowl, David Fleming will check in with 12 things about the NFL. This week, he gives 12 reasons why there need to be a permanent QB change in Philly.
Forget about Kevin Kolb's health or status -- the starting quarterback for the Eagles has to be Michael Vick. Some of these reasons are based on Flem's own experience with Vick when putting together an ESPN The Magazine cover story about the QB last December.
• Click here to read this Insider article by David Fleming in its entirety